The conference proceedings are available here.
We will use Zoom to host all the events in the conference. A link for participating will be sent to all registered users. The events will also be avalialbe in streaming at the following link. All presentations will include time for discussion. The presentation time will be 20 minutes for full papers (15 minutes for the talk and 5 minutes for discussion) and 15 minutes for short papers (12 minutes for the talk and 3 minutes for discussion).
The timezone for the following schedule is UTC/GMT +2 hours.
Tuesday 8 (Workshop day)
Wednesday 9
Thursday 10
Friday 11
Joint Workshops and summer school invited talk
The Dynamics of Knowledge: Argumentation and Belief Revision
Speaker: Guillermo R. Simari, Universidad Nacional del Sur
Abstract: The exploration of the relationships between belief revision and computational argumentation has led to significant contributions for both areas; several techniques employed in belief revision are being studied to formalize the dynamics of argumentation frameworks and the capabilities of the argumentation-based defeasible reasoning are being used to define belief change operators. By briefly considering the fundamental ideas of both areas it is possible to examine some of the mutually beneficial cross-application in different proposals that model reasoning mechanisms that combine contributions from the two domains.
Conference invited talks
Conflict, adversariality, and cooperation in argumentation
Speaker: Catarina Dutilh Novaes, VU Amsterdam
Abstract: Since at least the 1980s, the role of adversariality in argumentation has been extensively discussed. Some authors criticize adversarial conceptions and practices of argumentation and instead defend more cooperative approaches, both on moral and on epistemic grounds. Others retort that argumentation is inherently adversarial, and that the problem lies not with adversariality per se but with overly aggressive manifestations therof. In this paper, I defend the view that specific instances of argumentation are (and should be) adversarial or cooperative proportionally to pre-existing conflict. What determines whether an argumentative situation should be primarily adversarial or primarily cooperative are contextual features and background conditions, in particular the extent to which the parties involved have prior conflicting or convergent interests and goals. I articulate a notion of adversariality in terms of the relevant parties pursuing conflicting interests, and argue that, while cooperative argumentation is to be encouraged whenever possible, conflict as such is an inevitable aspect of human sociality and thus cannot be completely eliminated.
Open texture and defeasible semantic constraint
Speaker: John Horty, University of Maryland
Abstract: I will discuss some of the problems presented by open textured predicates for the semantics of natural language, as well as in legal theory. I will then (i) sketch an account of constraint in common law, (ii) suggest that this account can be adapted to help us understand open textured predicates as well, (iii) talk a bit about the reasoning involved in reaching decisions that satisfy this account of constraint, and (iv) show how this reasoning can be modeled in a simple defeasible logic.
Argument Technology from Philosophy to Phone
Speaker: Chris Reed, University of Dundee
Abstract: Computational models of argument have vast potential to transform human reasoning and decision-making wherever it occurs – taking theories rooted in philosophy, developing algorithms in data science, natural language processing and AI, and engineering solutions that could end up on a phone in everyone's pocket. Fulfilling that potential, however, is enormously challenging. Sometimes, what's required is overhauling our most fundamental theories to accommodate real world phenomena: arguments in the real world, for example, most typically occur in multi-party contexts, so new theories have had to be developed to account for and handle dialogical, dialectical and interactional aspects of argumentation, whilst still supporting formally well-understood phenomena such as abstraction and acceptability, audiences and values, lexical semantics and argument structure.
Keep reading...

At other times, though, what's required is forging ahead with a pragmatic compromise at the theoretical level that sacrifices a complete computational account of all facets of argumentation, but which nonetheless helps tackle some specific problem. Applications for supporting argumentation in domains as diverse as law, science and intelligence analysis have adopted this tack, delivering prototypes that demonstrate the potential of argument technology in different sectors. At yet other times the problem is more a practical one: how on Earth do we assemble datasets of argumentation large enough for training supervised machine learning algorithms (let alone large enough for sheer statistical learning)? Or how can we develop, ab initio, linguistic annotation methods that can keep up with live debate? Right across its broad range of competence, the field of computational models of argument has had to pull itself up by its bootstraps, developing its own working methods, requirements, data standards, software tooling, research challenges and vocabulary. Then again, sometimes what's required is hard academic slog to drive forward performance: the new field of argument mining is an excellent example where progress is being made in leaps and bounds, even as the challenges are being broadened – from domain specific to domain independent, monolingual to multilingual, monological to dialogical. It is the determined inspiration of those working in argument mining that is responsible for results starting to come through that represent acceptable performance on realistic tasks. But perhaps the greatest challenge, though, is what in commercial terms is known as route to market. How do we get the fruits of our labours into the hands of the hundreds of millions of people who could benefit from it? Whether contributing to the quality of national and international debate, helping the general public identify fake news, improving counterterrorism threat analysis, or enhancing democratic processes – or whether nudging arguments in a pub to be a bit more accurate, helping separating couples reach more acceptable agreements, or offering an elderly parent some advice on the latest Covid rumour: wherever argument plays a role, argument technology has the potential to improve matters. Neither developing new philosophical theory nor building new phone apps (nor anything in between) is enough on its own, but with a clearer game plan for the community as a whole there is an opportunity for us to start to fulfil the potential we have collectively for making a significant difference in the world.
Invited Speakers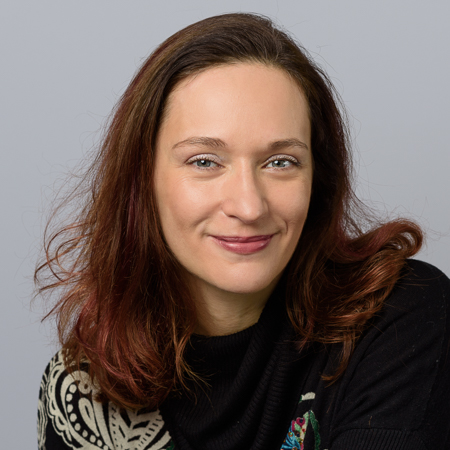 I am a professor and University Research Chair at the Department of Philosophy of the VU Amsterdam. Before that, I was a professor and Rosalind Franklin fellow at the Department of Theoretical Philosophy of the Faculty of Philosophy of the University of Groningen (2011-2018). I am also a Professorial Fellow at Arché in St. Andrews (2019-2024), an external member of the Munich Center for Mathematical Philosophy, and one of the Editors-in-Chief of Synthese. I am currently running the ERC Consolidator project 'The Social Epistemology of Argumentation' (2018-2023). My main fields of research are history and philosophy of logic, philosophy of mathematics, and social epistemology. I also have general interests in medieval philosophy, philosophy of psychology and cognitive science, general philosophy of science, philosophy of mind, issues pertaining to gender and race, and empirically-informed approaches to philosophy in general.
John Horty received his BA in Classics and Philosophy from Oberlin College and his PhD in Philosophy from the University of Pittsburgh; he is currently a Professor in the Philosophy Department and the Institute for Advanced Computer Studies at the University of Maryland, as well as an Affiliate Professor in the Computer Science Department. His interests include philosophical logic, artificial intelligence, cognitive science more generally, theories of practical reasoning, the philosophy of language, ethics, and the philosophy of law. Horty is the author of three books as well as papers on a variety of topics in logic, philosophy, and computer science. His work has been supported by three fellowships from the National Endowment for Humanities and several grants from the National Science Foundation; he has held visiting fellowships at the Netherlands Institute for Advanced Studies, and at the Center for Advanced Studies in Behavioral Sciences at Stanford University.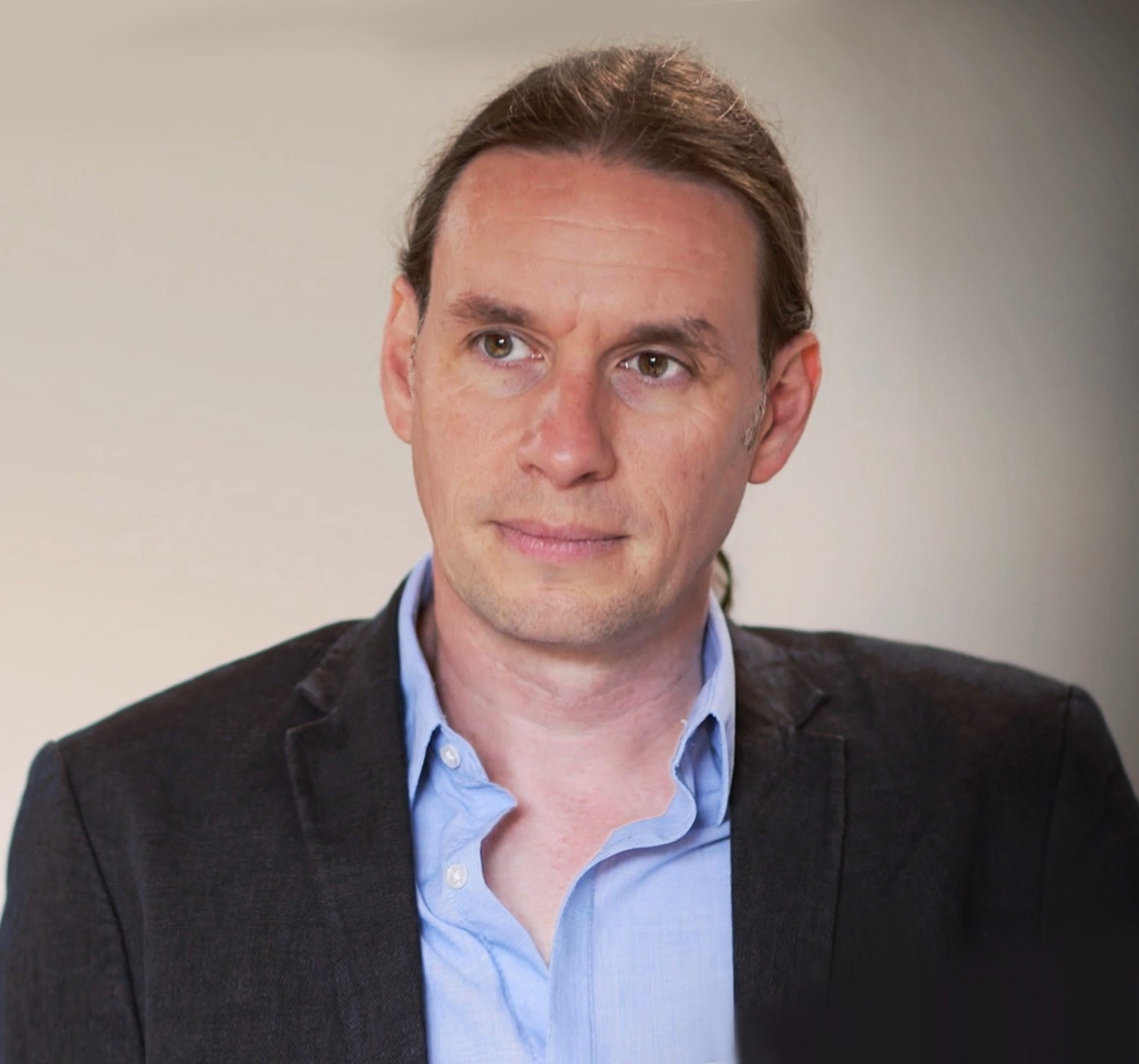 Chris Reed is Professor of Computer Science and Philosophy at the University of Dundee in Scotland, where he heads the Centre for Argument Technology (www.arg.tech). Chris has been working at the overlap between argumentation theory and artificial intelligence for two decades and specialises in the theory, practice and commercialisation of argument technology. He has won over £6.5m of funding from government, charity and commercial sources, has over 200 peer-reviewed papers in the area including five books, and has served as a director of several technology companies. He has also been instrumental in the development of the Argument Interchange Format, an international standard for computational work in the area; he is spear-heading the major engineering effort behind the Argument Web; and he is a founding editor of the Journal of Argument & Computation. He also provides evidence to various committees at Westminster and his media appearances and writing have reached an audience in excess of 30 million people.
Guillermo R. Simari is a full professor of Logic for Computer Science and Artificial Intelligence at the Universidad Nacional del Sur (UNS), Bahia Blanca, Argentina. He studied mathematics at the same university and received a master of science in computer science and a Ph.D. in Computer Science from Washington University, USA. The focus of his research is on the formal foundations and effective implementation of defeasible reasoning systems for autonomous agents. He has graduated 25 doctoral students. Dr. Simari chairs the Artificial Intelligence Research and Development Laboratory (LIDIA) and has been Chair of the Department of Computer Science and Engineering and the Institute for Computer Science and Engineering (UNS) (CONICET-UNS). He currently is in the Editorial Boards of Artificial Intelligence Journal, Knowledge Engineering Review, Annals of Mathematics and Artificial Intelligence, Argument and Computation, and Journal of Logic and Computation (Co-editor of the Argumentation Corner). He has published more than 65 journal papers and more of 100 international conference papers.
Accepted papers
Full
| | | |
| --- | --- | --- |
| Albini, Baroni, Rago & Toni | PageRank as an Argumentation Semantics | |
| Alfano, Greco & Parisi | Computing Skeptical Preferred Acceptance in Dynamic Argumentation Frameworks with Recursive Attack and Support Relations | |
| Amgoud & David | An Adjustment Function For Dealing With Similarities | |
| Arieli & Strasser | On Minimality and Consistency Tolerance in Logical Argumentation Frameworks | |
| Bistarelli, Dvorak, Taticchi & Woltran | Ranking-Based Semantics from the Perspective of Claims | |
| Burrieza & Yuste-Ginel | Basic beliefs and argument-based beliefs in awareness epistemic logic with structured arguments | |
| Caminada & Dunne | Minimal Strong Admissibility: a Complexity Analysis | |
| Chalaguine & Hunter | A Persuasive Chatbot using a Crowd-Sourced Argument Graph and Concerns | |
| Colenette, Atkinson & Bench-Capon | An explainable approach to deducing outcomes in European Court of Human Rights cases using ADFs | |
| Cramer & Bhadra | Deductive Joint Support for Rational Unrestricted Rebuttal | |
| Dauphin, Rienstra & Van der Torre | A Principle-Based Analysis of Weakly Admissible Semantics | |
| Dvorak & Wallner | Computing Strongly Admissible Sets | |
| Dvorak, Zafarghandi & Woltran | Expressiveness of SETAFs and Support-Free ADFs under 3-valued Semantics | |
| Feger, Steimann & Meter | Structure or Content? Towards assessing Argument Relevance | |
| Heyninck & Arieli | Argumentative Reflections of Approximation Fixpoint Theory | |
| Heyninck & Kern-Isberner | An Epistemic Interpretation of Abstract Dialectical Argumentation | |
| Hunter | Learning Constraints for the Epistemic Graphs Approach to Argumentation | |
| Klein & Thimm | Revisiting SAT Techniques for Abstract Argumentation | |
| Liao & Van der Torre | Explanation Semantics for Abstract Argumentation | |
| Mailly | Possible Controllability of Control Argumentation Frameworks | |
| Mayer, Marro, Cabrio & Villata | Generating Adversarial Examples for Topic-dependent Argument Classification | |
| Noor & Hunter | Analysing Product Reviews using Probabilistic Argumentation | |
| Odekerken, Borg & Bex | Estimating Stability for Efficient Argument-based Inquiry | |
| Paul, Opitz, Becker, Kobbe, Hirst & Frank | Argumentative Relation Classification with Background Knowledge | |
| Wakaki | Consistency in Assumption-Based Argumentation | |
| Wieten, Bex, Prakken & Renooij | Deductive and Abductive Reasoning with Causal and Evidential Information | |
| Yun, Vesic & Croitoru | Sets of Attacking Arguments for Inconsistent Datalog Knowledge Bases | |
| Zafarghandi, Verbrugge & Verheij | A Discussion Game for the Grounded Semantics of Abstract Dialectical Frameworks | |
Short
| | | |
| --- | --- | --- |
| Albuquerque, Alcantara & Sa | Semantics Hierarchy in Preference-Based Argumentation Frameworks | |
| Baumann & Heinrich | Timed Abstract Dialectical Frameworks | |
| Cocarascu, Cabrio, Villata & Toni | Dataset Independent Baselines for Relation Prediction in Argument Mining | |
| Cramer & Dauphin | Argumentation Label Functions | |
| Lenz, Sahitaj, Kallenberg, Coors, Dumani, Schenkel & Bergmann | Towards an Argument Mining Pipeline Transforming Texts to Argument Graphs | |
| Rach, Minker & Ultes | Increasing the Naturalness of an Argumentative Dialogue System through Argument Chains | |
| Skiba, Thimm, Cohen, Gottifredi & Garcia | Abstract Argumentation Frameworks with Fallible Evidence | |
| Snaith | An argument-based framework for selecting dialogue move types and content | |
| Thimm, Cerutti & Vallati | On Computing the Set of Acceptable Arguments in Abstract Argumentation | |
| Xydis, Hampson, Modgil & Black | Enthymemes in Dialogues | |
| Young, Mazagao & Murphy | Continuum Argumentation Frameworks from Cooperative Game Theory | |
| Yun, Oren & Croitoru | Efficient Construction of Structured Argumentation Systems | |
| Zheng, Grossi & Verheij | Case-Based Reasoning with Precedent Models | |
Demo Abstracts
| | | |
| --- | --- | --- |
| Brenneis & Mauve | deliberate – Online Argumentation with Collaborative Filtering | |
| Caminada & Uebis | An Implementation of Argument-Based Discussion using ASPIC- | |
| Craandijk & Bex | AGNN: A Deep Learning Architecture for Abstract Argumentation Semantics | |
| Duthie, Lawrene, Reed, Visser & Zografistou | Navigating Arguments and Hypotheses at Scale | |
| Dvorak, Gaggl, Rapberger, Wallner & Woltran | The ASPARTIX system suite | |
| Ebbinghaus & Mauve | decide: Supporting Participatory Budgeting with Online Argumentation | |
| Foulis, Visser & Reed | Dialogical Fingerprinting of Debaters | |
| Ittermann & Pluss | PEOPLES: From Private Responses to Messages to Depolarisation Nudges in Two-Party Adversarial Online Talk | |
| Jasinski, Espinoza & Tacla | ArgAgent: A Simulator of Goal Processing for Argumentatitve Agents | |
| Sasson, Kokciyan, Chapman, Sklar, Curcin, Modgil & Parsons | Implementing argument and explanation schemes in dialogue | |
| Snaith, Lawrence, Pease & Reed | A modular platform for argument and dialogue | |
| Wells | The Open Argumentation PLatform (AOPL) | |
| Yang, Gaggl & Rudolph | Neva - Extension Visualization for Argumentation Frameworks | |
Program chair
Program Committee